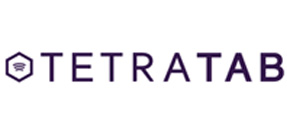 Tetratab Ltd. provides high quality computing devices for mobile workers or remote telemetry systems. Our product range is designed to assist businesses in implementing cost effective mobile IT solutions. Our devices have specialist telecommunications including 3G and TETRA data services, and we specialise in providing vehicle docking solutions.
TETRATAB is one of the most exciting and innovative companies in the mobile workforce sector. TETRATAB products have some unique service provisions that may create opportunities for your own company in your region or sector. TETRATAB is keen to hear from you and work with you if you can see a market potential in your geographic region or market sector.
We offer a range of reseller opportunities with deal reservation to protect you for hardware solution providers and system integrators. We also provide software solution companies an "out of the box" opportunity where they can sell their solution preinstalled on to a device ready to work when switched on.