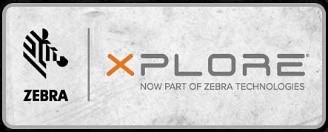 Xplore Technologies was purchased by Zebra in 2018.  Xplore designed, marketered and manufactured rugged tablets.  Zebra's offering of rugged tablets is now strengthened with Xplore's devices.
Xplore was founded in 1996 and is based in Austin, Texas. In 2015, Xplore Technologies purchased assets of Motion Computing making it one of the top companies in the rugged tablet PC market.
The company's products are primarily used by field service personnel, factory workers and military personnel. Xplore Technologies products are built to satisfy MIL-STD-810G and HAZLOC compliant ATEX standards, as well as Ingress Protection ratings.